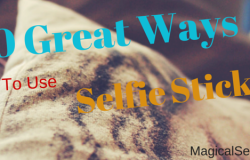 Posted on February 9, 2015 by shaun in Blog.

Read on and I will be revealing to you the 10 great ways to use a selfie stick that probably you wouldn't have came across before. I promise that these ways will definitely improve your selfie experience by venturing into new and fun things. I will not bore you with those normal functions of a […]

Continue Reading... 6 Comments.